Don't let stress, aches and pain keep you from enjoying life!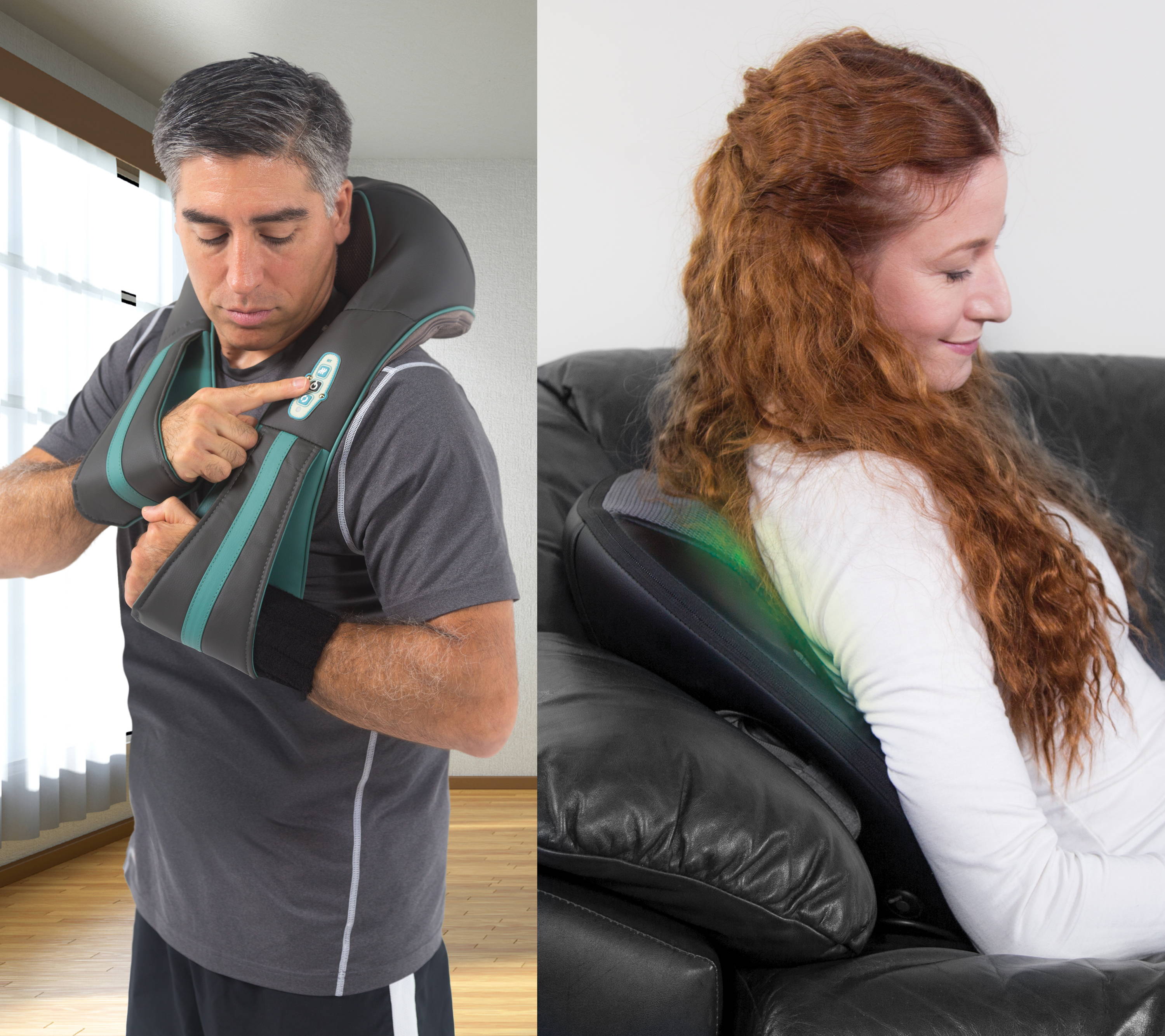 Treat yourself to a much-needed deep tissue shiatsu massage anytime:
---
From now through February 22nd, get the amazing InstaShiatsu+™ Neck & Back Massager with Heat (Re-Certified) along with a Re-Certified InstaShiatsu+™ Seat Back Massager with Heat at a STEEP discount.
---
NORMALLY: $199.97 + $269.97 = $469.94
GET THIS COMBO TODAY FOR JUST:   $119.97
when you use coupon code: HAPPY216

Providing hundreds of thousands of happy customers with Products to Live Life Better ®
---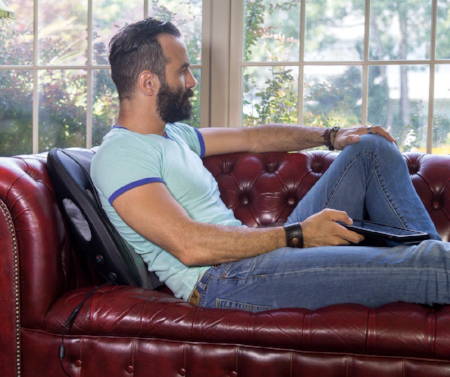 Relax, sit back, and enjoy the benefits of a deep-kneading shiatsu massage.
Convert your favorite chair into a relaxing and revitalizing massage chair. The ergonomic design fully supports your lower back and provides instant relief. Features 12 individual massage nodes to massage a large massage area of your back. Convenient handles allow for easy transportation. Set up in your office for relief at work.
---
Enjoy a wonderful shiatsu massage with heat. Anytime... Any place.
Experience a deep-kneading shiatsu massage with the InstaShiatsu Plus™ Neck and Back Massager. This unit is cordless and rechargeable so it's ready at a moments' notice to massage any area that needs just the right touch. Even better, turn on the heat function and quickly take your massage to the next level. Receive the amazing benefits of a massage therapist right at home, and without spending a fortune.
---
ACHING FEET? HERE'S ANOTHER FANTASTIC DEAL FOR YOU!
InstaShiatsu+™ Foot Massager with Heat (Re-Certified)
This product has passed the truMedic Certification process, looks brand new, and includes original parts and accessories.
truMedic is so confident you will enjoy this InstaShiatsu Plus™ Foot Massager that we have extended the warranty from six months to a FULL YEAR (which is longer than the warranty on our brand-new products)!
Deep tissue Shiatsu massager relieves tired, aching feet.

Reduce stress and relax after a long day on your feet.

Optional heat to warm muscle areas during the massage.

Adjust the massage to your preference with 3 modes and 3 intensity settings

.

Simple and intuitive to use with clearly labeled buttons and bright LEDs.

Includes *

FREE

 

BONUS

* Air Compression Sleeves ($39.97 value).
NORMALLY PRICED AT $399.97
YOURS TODAY FOR JUST $169.97
WHEN YOU USE COUPON CODE: HAPPY214
---
Don't Just Take Our Word For It!
---
---
IF YOU ARE NOT COMPLETELY SATISFIED WITHIN 30 DAYS OF YOUR PURCHSE, RETURN IT FOR A FULL, NO QUESTIONS ASKED, MONEY-BACK GUARANTEE
---
Our customers are raving about our InstaShiatsu+ Massagers!
★★★★★
Relieved swollen feet from pregnancy!
My husband brought this home...and right away I thought it was just another gadget but I could not believe the relief it provided to my feet, ankles and legs. The last months of pregnancy made my feet swell and not even regular massages would make the swelling go away. A couple days after I gave birth I tried this machine and the swelling went down to my pre pregnancy feet!! Amazing machine I definitly recommend this to anyone looking for relief.
---
★★★★★
I Was Doubtful, Still Bought One and then 2 More - WOOOWWWWW!
So I got one of these...Great Sale by the way. 2 Days later I was back...buying 2 more. One for my home office and one for the whole house. I am shipping one to my mum in Africa ... LOL!

I will never pay for a foot massage therapist again. This machine is like 100 fingers massaging your feet, firmly, softer, harder, warmer, cooler simultaneously. I'm a size 12 and it fits to size 14 .... If there were 10 stars you'd get all of the them.

I just hope you guys do the sale again so I get 2 more for some great senior friends I know will need them... My home is a foot massage parlor now.
---