If you or someone you love is in pain,
you need to watch this video now!
The truMedic TM-1000PRO TENS Unit was featured on the American Health Journal segment on PBS. Watch the video (above) to hear Dr. Leroy Perry describe his experience with our unit.
Order today and get your last minute gifts in time for the holidays!
You save 20% OFF our TM-1000PRO Deluxe TENS unit. This powerful pain management device is normally priced at $139.97, but can be yours for just $111.98 when you use the coupon code below. The easy-to-use TM-1000PRO is the most advanced TENS Unit truMedic has to offer. This holiday season give the gift of pain relief.
---
---
TENS (Transcutaneous Electrical Nerve Stimulation) therapy is the transmission of low voltage electric current produced by a small, hand-held device and delivered in impulse beats or a variety of wave-forms in order to stimulate the nerves of the body to promote healing and pain relief.
---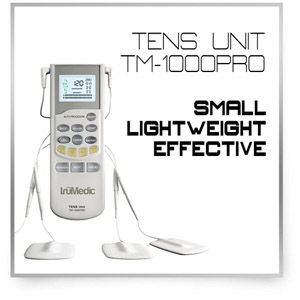 THE TM-1000PRO DELUXE TENS UNIT IS THE IDEAL GIFT FOR SOMEONE WITH CHRONIC ACHES AND PAINS. POWERED BY A RECHARGEABLE LI-ION BATTERY.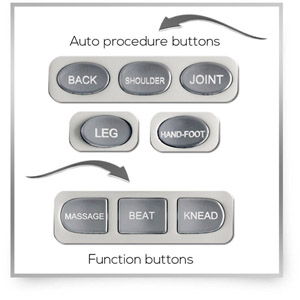 WITH 20 LEVELS OF INTENSITY, 5 MASSAGE PROGRAMS, AND 3 MASSAGE SETTINGS, YOU CAN ADJUST THE TM-1000PRO TO SUIT YOUR NEEDS.
---
Watch the video to hear Dr. Phil Facquet talk about his experience with the truMedic TM-1000PRO TENS Unit. With just the push of a button, control the intensity to match your personal needs. Use the auto-procedure buttons to focus on specific areas of your body that need relief. Includes 8 electrode pads, A/C adapter, and 2 lead wires.
---
HOLIDAY STORIES FROM THE TRUMEDIC TEAM
"I grew up as one of 10 siblings so as you can imagine, the holidays were an especially wild time. My mother was always doing a million things at once, cooking, cleaning, decorating, breaking up fights — yet somehow, she always managed to find the time to check in on me and make sure that the holidays were happy and memorable for me."