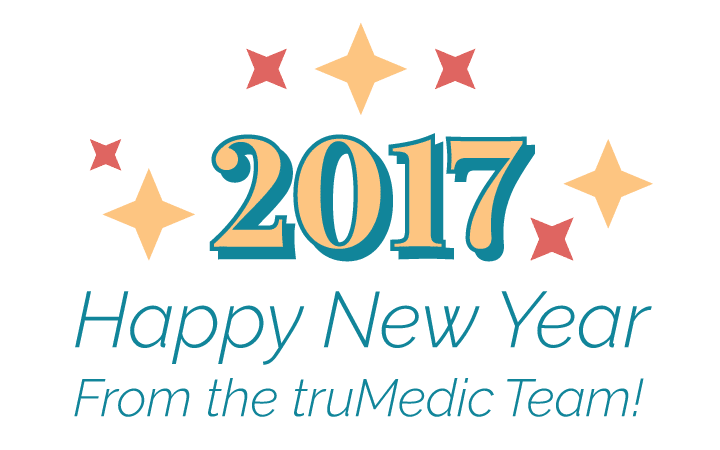 From the entire truMedic team, we hope you have a healthy and happy new year! We've received thousands of great reviews on our line of products, including one from WIRED that featured the InstaShiatsu+ Neck and Back Massager with Heat describing it as a "neck and shoulder-massaging system that, for once, works exactly as promised." We're excited to see what the new year has in store for us and we hope to continue providing you with Products to Live Life Better®.
---
There are no shortcuts to living a healthy life, it's a process that requires discipline and determination. Everyone's body is different and everyone needs to discover the routine that is right for them. Here are some healthy habits to help guide you on your own health journey. Make 2017 the year that you decide to improve your quality of life.
Stretch Every Morning
One of the best habits you can incorporate into your daily routine is regular stretching. All you need is a few minutes every morning and you can experience some wonderful health benefits.
Stretching in the morning combined with a focus on proper breathing can actually help wake you up in the morning, energizing you so that you're ready to start your day. A regular stretching routine is great for improving posture and is highly recommended for anyone who finds that they spend most of their day sitting. Stretching also increases range of motion, helps coordination, and can help prevent muscle strains.
One of the best stretches to do right after you wake up is a standing forward bend. Stand with your feet hip-distance apart and your knees slightly bent. Slowly bend your upper body downward to hang over your legs, hold this position for 2-3 seconds and then come up slowly, one vertebra at a time....Read more
---